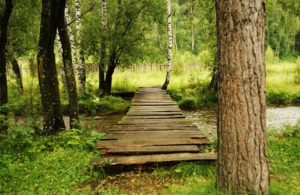 Our troop was just invited to a Webelos Crossover Ceremony right after their Blue and Gold Ceremony.
This is always a fun event to go to, we get reminded how young our own scouts's used to be as we welcome all the new scouts's that bridge into our troop.
This year we have 6 scouts bridging into our troop from our mutual charter organization pack.  Here is our Webelow crossover ceremony script…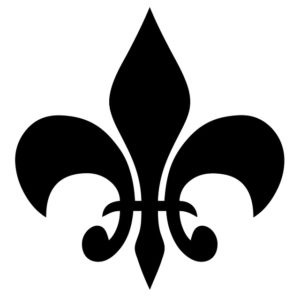 ---
Prior to the ceremony, the troop members are given the items that they will be responsible for, to take care of the new scouts's. Since we have 6 new scouts's, 6 of the troop scouts's will have a troop neckerchief to replace the webelo neckerchief, the other 6 troop scouts's will have new applets to replace the pack applets. I also brought along some hand made para cord slides. We also have a ceremonial bridge that we put together that one of our troop leaders made for his Woodbadge ticket.
This is after all the other pack awards were complete.
The Cubmaster lets the troop know he is ready for the bridging to begin,
(The Senor Patol Leader leads his scouts's in a single file line up to the stage in order that was predetermined. Our adult leadership follows the troop and stands behind the troop scouts's on stage.)
CUBMASTER: Tonight we have Cub Scouts who will embark on a new adventure in Scouting. Will those Scouts gather with their parents over on the left side of the stage?
CUBMASTER: (to parents) During the years you and your sons have been in Cub Scouting, we have had numerous opportunities to work together on your trail. Your boys have reached the age to enter Boy Scouting. I'm sure you and your sons will find the same satisfaction there that you found in Cub Scouting. As a symbol of the growth of your sons and their entrance into Boy Scouting, I will ask that you lead them before me and prepare to guide them across the bridge into Boy Scouting.
CUBMASTER: Boys, it has been a sincere pleasure knowing and working with you. In a few moments, you will no longer be Webelos Scouts. I hope and pray that the desire, eagerness, interest and free spirit you have shown in Cub Scouting carries over into your families, church, schoolroom, circle of friends, and everything you do in your lives.
The trail to Eagle still lies ahead of you. It takes a strong desire, a willingness to sacrifice, and a lot of guts sprinkled with a lot of love, to make it. So, this is just the starting point. May your travels be onward and upward and may you have a marvelous journey toward being a successful, active, contributing citizen of the community.
Boys, you have contributed much to your den and pack, and we shall miss you and your parents. You leave us to enter the Scout Troop of your choice. There, I'm sure, you'll continue to grow in Scouting skills and friendships.
CUBMASTER: Now that you are leaving our pack and Cub Scouting, will you remove your neckerchiefs and applets' and give them to your parents? Your new Scoutmaster will soon present you with a token of your status as new Boy Scout.
(As the Cubmaster escorts the scout and his parents to the bridge, he tells everyone the scouts's name and says just a couple of words of wisdom directly to the scout)
(Cubmaster leads parents and boys to the bridge, one scout and family at a time. As the scout comes across the bridge, the Senor Patrol Leader escorts him to stand in front of the troop scouts's with the neckerchief and applets. As the parents follow their son over the bridge, I let them know they can exit the stage so they can take pictures)
After all the scouts have come over the bridge.
SCOUTMASTER: As Scoutmaster of Troop 2399, I welcome you and your parents. It is our pleasure to present you with these tokes from out Troop
(all the scouts's together put the new neckerchief and applets on the new scouts's uniform. When all items are in place I put a slide on each new scouts's neckerchief and congratulated him, after all scouts's have a new slide the scoutmaster says:)
SCOUTMASTER: Wear it with pride as many have done before you. We welcome you to our troop.
Senior Patrol leader: Will you join me in repeating the Scout Oath? .. Repeat after me.
On my honor I will do my best
To do my duty to God and my country
And to obey the Scout law;
To help other people at all times;
To keep myself physically strong,
mentally awake, and morally straight.
Once the scout oath has been recited, the Senor Patrol Leader leads the troop and shakes all the hands of the new scouts's and leads them off the stage. Following the troop scouts's the adult leaders follow to shake all the new scouts's hands as well. I was last in line to help the new scouts's follow the adults off the stage.
SCOUTMASTER: (as leaving the stage) Thank you all and I will see you at the next outing!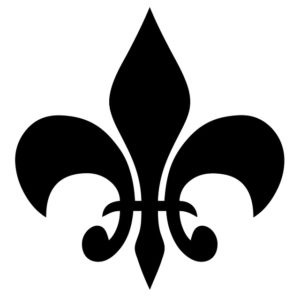 ---
Then our adult leader in charge of orientation of new scouts's gets with all the new parents and has them fill out a quick information sheet so we can get the scouts's on our roster and email list right away. It is just a half size piece of paper pre-printed with the following information.
The information that we ask for is:
Scout Name
Date of Birth
Home Address
Name of Father
Father's cell phone
Father's email
Name of Mother
Mother's cell Phone
Mother's email address
This way we get all the necessary information in order to get in touch with our new scouts's.
Here is another Bridging ceremony you might be interested in.  I have always found this site helpful.
I hope you enjoyed our Bridging ceremony!! If you have any questions or suggestions please send me a message! I would love to hear your thoughts.
YIS,
Mrs. Scoutmaster, Irene
PS. Check out my story here!