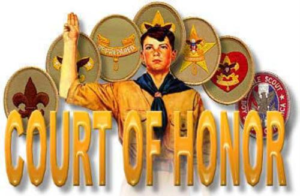 This week has been really busy.
First off we had a Court of Honor on Tuesday, we held it outside and considering it was 100 degrees outside, I think it went pretty good. Everyone arrived early to help set up all the tables for the food. The desserts were melting onto the tables before we had a chance to even start dinner.LOL After dinner one of the adult leaders brought a cooler full of ice cream, what a great thought. All of us could use something a little cool.
Our master of ceremony changes at every COH, we try to have scouts that are working on their communications merit badge be our MC. This time the scout that was our MC had never been in charge of a court of honor before, he really stepped up and gave it a great shot. Having never done it, or spoke in front of a group, I was pleasantly surprised how well he did.
Prior to the meeting, our MC for the night will delegate who will be honor guard for flags. If there are any guests that need to be introduced, he will get their names and titles for their introduction. He will also need to make sure the Chaplin's aid or another scout will help with prayer. Here is a peak at the way we hold our court of honors.
I like to keep the COH consistent because there is a new scout MC at every event. I give the scout an option to change anything he likes as long as he gives me a heads up. Usually the scouts do the ceremony below, sometimes a scout is older and has a few ideas he wants to try. If we see that what he try's went well, we incorporate it into the next event.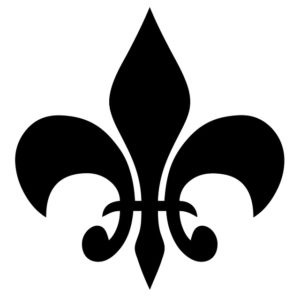 1. Call to meeting to order – (Signs up) and call the meeting to order, then introduce the scout who will be handling the flag presentation.
2. Flag presentation – by color guard – Standard flag presentation, we usually have the American flag, state flag and our troop flag, so we have at least 6 scouts present colors and one scout calling commands.
3. Prayer – usually done by chaplains aid – If our church father is present we ask him if he would like to give the prayer for us, but usually he enjoys when the scouts give the prayer.
4. Invite all for dinner, guests first – wait until all have finished eating. Then we dismiss every one to get something to eat we invite all guests first then parents then scouts.
5. Introduce any guests that we have – prior to the meeting our MC will get the names and titles of all our guests.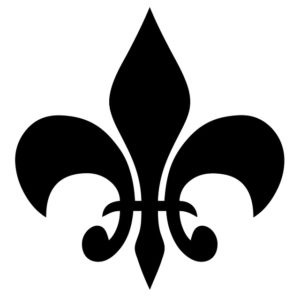 6. Merit badge presentations – Our Senior patrol leader and the MC or assistant senior patrol leader head the merit badge presentation, they call up each scout individually and read off the merit badges they earned and give handshake, picture and then they proceed off the stage. By this time the next scout has already been called upon and is already approaching the stage.
7. Rank presentations – I have enjoyed giving out awards since one of our previous scoutmasters let me help do the honors. I love giving out the awards so I am a little stingy when it comes to this.LOL I usually have an adult helper and we trade off when there are quite a few scouts advancing. We call the scout up with their parents, for each rank we give the scout the rank advancement card, rank patch and 2 pins. One for the scout and one for their parent, usually their mom. When the scout comes up I let the scout pick which pin they want their mom to have, and have the scout pin it on their mom. As they are pining their mom, I get the other pin and put it through the rank patch. Then their mom or dad will pin the new patch over the old scout rank patch. I give them another hand shake, the rank card and another congratulations. Then we all stand for pictures. We do this for every rank advancement. Don't forget the pictures, they are most important when it comes to the scouts Eagle ceremony pictures to display.
8. Guest speakers, if there are any – The MC will now call forward any scout, parent or guest to give a presentation if there are any.
9. Announcements – These are mostly general announcements like, outings, service projects or fun activities coming up.
10 Scoutmaster minute – the Scoutmaster minute at COH is always done by the Scoutmaster, usually a short sweet story. I search the internet for something that is going on with the troop at any given time.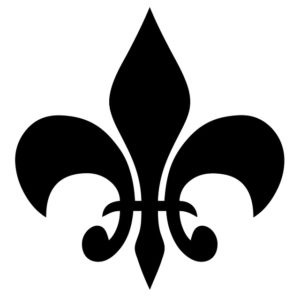 11 Prayer – The prayer is given by the same person that gave it at the beginning of the meeting.
12. Flags – The Flags are done by the same scouts that it at the beginning of the ceremony.
13 Thank everyone for coming/clean up. – By the end of the evening we have all had a great time cheering on our scouts with all their accomplishments. It is a lot of work but it is SOOO worth it.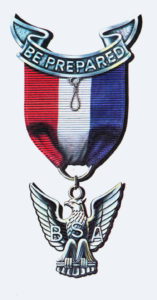 This week we also had two scouts who had their Eagle Boards of Review and both are new Eagles with our troop. I can't tell you how proud I am to be their Scoutmaster.
Yours in Scouting,
Mrs. Scoutmaster, Irene
PS.  Check out my story here.