Scouting invests heavily on their adult leadership.
Knowing that the scouts need trained leaders and we are all volunteers, they try to make it as easy as possible to get training. They have a lot of on line training and districts have live training in areas of concentration of scout presence. The leadership development training is about giving our youth the best experience through the program. Since this experience can be up to an 8-year program for the scouts, the adult have plenty of time to take both the online classes and attend a hands on local class.
I have enjoyed the multitude of classes I have taken, to the youth protection training (YPT) to the high adventure training (HAT), that gets you out of your comfort zone. If it were not for these classes and the great instructors, I would not have tried all the activities that once I used to think that I could never do.
The first class all scout volunteers are required to take is the YPT. This training is for the protection of our youth and just as important the protection of our adult leadership. In order to get your YPT, you will need to sigh up with a free account in the My.scouting tools website. Once you get a log in and password and log in you will to go to My Dashboard. In the My Dashboard, My Training will be in the upper left corner, from here you will be able to take the YPT training. This page is also useful because it shows you when your YPT will expire. This training is only valid for one year, from the time you take the course.
In the troop that I am with we require one parent to join the troop along with their scout. This is important because this program is sustained by the adult participation. Like they say…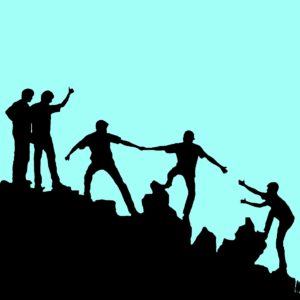 It takes a village to raise a child
I was at summer camp this summer and one of the new scout parents came with us. The adults were sitting around talking about the program and the new parent said "with all your adult leadership here at camp I feel that I have nothing to offer the troop." I told him on the contrary, we need all the help we can get. LOL. We are a group of adults that care about the well-being of all the scouts, that makes us all a valuable resource.
He was still wondering what good he could do. I proceeded to tell him, I am very capable of running a meeting and giving a pep talk now and them, but I would not be able to backpack up a 10-mile trail to a campsite. He on the other hand, was a very young and fit dad, he loved the outdoors and could handle such an outing. And his stature is something that our scouts need to see and emulate as it turns out, he is a very valuable addition to our troop.
All of our parents have something to offer our scouts. We may not know at first what that is, but we will find it and help them develop to share and connect with the troop.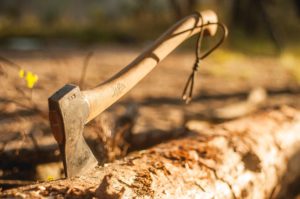 Woodbadge Training
One of the best classes I took was a Woodbadge course with our local district. I took it many years ago and many of the adult leaders have taken it as well. It was nice for me a the time because I had told my employer that I was going to this training and they thought so highly of it and the training I would receive, they paid for my class and they gave me the vacation time I need to take the class. I did not have to use any of my accrued vacation! I was so great full that told them what I was doing, they really stepped up and helped me in any way they could. They even let me make copies of all the things I needed weekly for the troop meetings. If you ever plan on attending a Woodbadge training, make sure you ask your employer if they could help cover the cost. You never now what they might say.
I found another website that explains the Woodbadge course in a bit more detail. Here it is if you are interested, http://woodbadge.org/
Come to find out that my buddy I first met at Woodbadge bridged to out troop 6 months later. We had a great time at the course and when he came to the troop we already new how the program was to be run a have had a great relationship in leading the troop to new heights.
This training I think is the best leadership training class I have taken. The leadership is training new leaders in the way that scouting wants us to train the scouts. The program has been held for many years, it has proven itself to be a program that works. It is a place to go to for leadership advice for new leaders and to lead leadership training skills back at the troop level.
Like they say "Every scout deserves a trained leader". So get out there and learn something new. You never know where it might take you. It brought me here to share what I have learned with YOU!
Check out my story here!
As always, if you have any questions or comments, please let me know. I would love to hear from you!
Yours in Scouting,
Irene